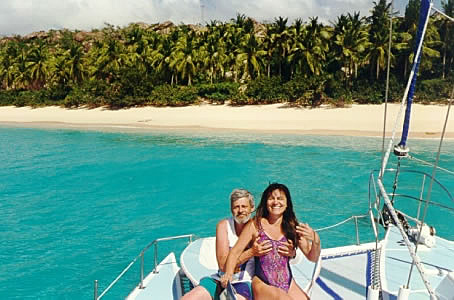 Anne and Art playing for the camera
OK, I know this is a naughty picture, but it is in keeping with a collection we have of similar photos taken around the world. It's always a bit fun to grab when it's unexpected and this was no exception. By the way, I wasn't the only one guilty of such crimes and misdemeanors!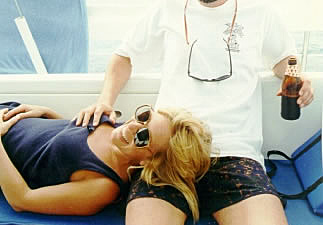 Mike warming his frostbitten hand from
holding the ice cold beer!