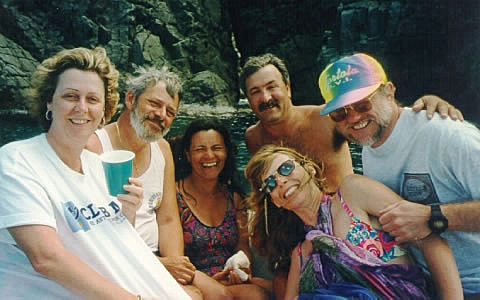 Cheryl, Art, Anne, Jim, Darla and Ken
Mike and Janet, where are you?
Having enjoyed the beautiful beach just around the bend from The Baths, we all jumped back aboard the Grand Oasis so Capt. Jeff could head off to The Baths. It is at The Baths that Ken would fulfill his lifelong ambition to be a mountain climber by successfully navigating the large boulders at The Baths.